Programming Contest Awards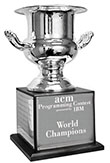 ACM International Collegiate Programming Contest - World Finals 2005, World Champion (standings, photo)
ACM Asian Collegiate Programming Contest - Ehime Site 2004, Champion
ACM Asian Collegiate Programming Contest - Taipei Site 2004, Champion
ACM Asian Collegiate Programming Contest - Beijing Site 2003, Champion

Photography
I enjoy photography. I have been trying to (really) learn it and become a serious photographer.
I also took an online course on professional photography at NYIP.
Anime, Manga, and Video Games
I like Japanese anime, manga, and video games. Thus, I have been learning Japanese as my second foreign langauage.
CV
|
Google Scholar
|
LinkedIn
|
Flickr